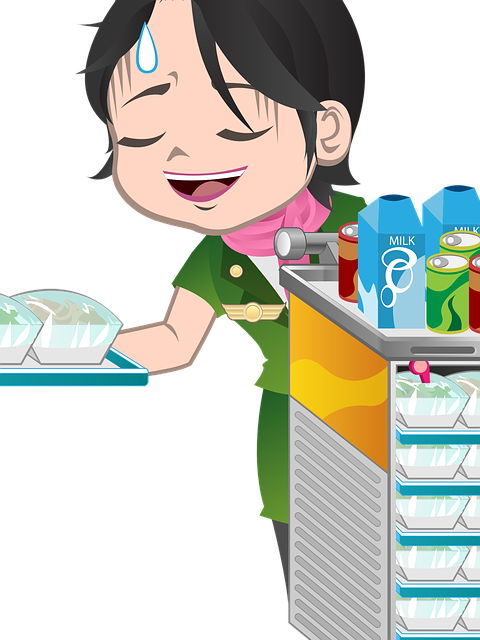 Air hostess jobs would be the most desirable for many people, especially for the young generation who are in 22-30 years of age. This group of people is a regularly fresh graduate from the university and looking for a job that has good pay and becoming an air hostess is the one that they first think about. Apart from that, they may discover that working in this job could signify that they have come to an international level, they can meet up people and gain experience from the work in an international environment and also according to the information that they receive from friends and relative who got experience of working as an air hostess.
Air Hostess Career: Training Courses, Requirements:
However the positive side of this air hostess job is widely recognized among people, but there is some negative side which only people who have experienced could explain like It is an about hard-working environment that they have to work. Sometimes bad customer service experience during the flight, problem about passengers, and lack of time to rest as they have to travel a lot as well as the payment which not as good as expected for some airlines create this air hostess job quite hectic.
Cabin Crew / Air Hostess Career – Courses, Fees:
So it becomes more challenging for the new graduates who are interested to become air hostess and there are so many air hostess academies in India to make dreams true. Air hostess academies are there to build a complete air hostess to meet the need of the industry. Moreover, air hostess academies are now getting more involved in the placement of the people by inviting the big airlines to their campus. Apart from this, They have to learn more information regarding all aspects to this job in order to make a final decision about whether they really want to get into this industry. Selecting an airline to work with is also an important aspect that will affect to your level of income. However, there is the average rate of income in air hostess job which have to be taken into account because if you have the choice to work with the airline that pay more, it would be good for you and your future career path as well.
Challenges in Air Hostess Career How can I apply for air hostess?
Eligibility Criteria
Mastery in spoken English and other foreign languages as required.
18 – 26 years of age.
10+2 with a degree in hospitality, or another graduate degree.
Height of min 157.5 centimeters, Weight proportionate to the height.
Eligible for an Indian Passport.
Unmarried.
Perfect eyesight.
Good health.
What is the salary of Air Hostess per month?
₹43,225 per month
Air Hostess – Average Salary
The average salary for a Air Hostess is ₹5,18,700 per year (₹43,225 per month), which is ₹1,31,200 (+34%) higher than the national average salary in India. A Air Hostess can expect an average starting salary of ₹2,50,600. The highest salaries can exceed ₹10,00,000.
Do air hostesses get holidays?
Because everyone knows that become an air hostess and care a lot of passengers is not easy work. Therefore in this article, you will get all the information related to cabin crew working hours and do air hostesses get free holidays or not. … Generally, air hostess does not have any fixed time.
What is the age limit for air hostesses?
Educational requirements for pursuing Air Hostess Training To become an air hostess, the aspirant should have completed 10+2 education in any stream or an undergraduate degree in aviation. The minimum age limit for applying for the course is 17 years and the upper age limit is 26 years.